Robert James Smith is maybe most famous for being the only continuous member of the rock band the Cure which he co-founded in 1976.
It's safe to say that he, just like many other artists, have cultivated a certain look involving makeup. But how does Robert Smith look without makeup?
"Whenever I'm home, I haven't got any makeup on. But even in the studio, before I do vocals, I put makeup on."

Robert Smith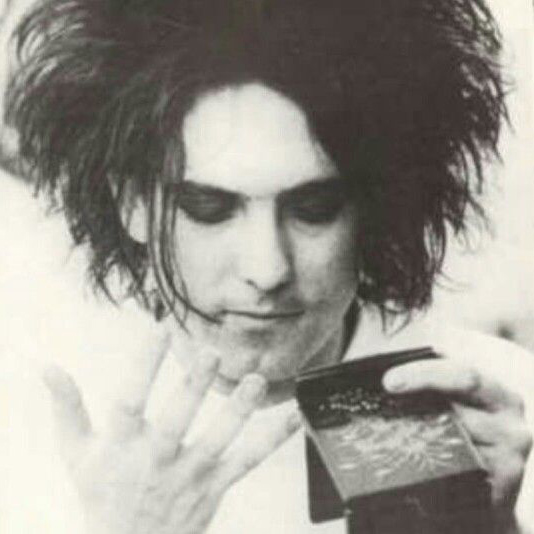 "I wore makeup when I was at school, and I wore makeup when glam started. I started wearing it again when punk started. I've always been drawn to wearing it. It's partly ritualistic, partly theatrical and partly just because I think I look better with it on."

Robert Smith
He has a raw and natural makeup style which doesn't hide his face, it more gives the impressions that he has survived an apocalypse. He uses lots of eye shadow and red lipstick. His makeup style evokes eerie feelings, a bit like The Joker from Batman. He seems to be aware of his lacking makeup skills as he states:
"Perhaps not as badly applied and not as obvious, but for thousands of years, people have worn makeup on stage."

Robert Smith
Pictures of Robert Smith Without Makeup
The images below of Robert Smith with no makeup won't shock anyone. Nonetheless, there are some differences visible when looking at pictures of Robert Smith without makeup.