Megan Denise Fox is an American actress and model who was born on May 16, 1986, in Oak Ridge, Tennessee and began her acting career in 2001. She made a breakthrough when portrayed Mikaela Banes, the love interest of Shia LaBeouf's character, in the action film Transformers.
Fox is a talented actress, but much focus has been on her appearance.
The actress has beautiful facial features that look great with makeup. Megan Fox is, for sure, a natural beauty even though some say that she has enhanced her physical appearance through plastic surgery.
Megan Fox is famous for her unique look. Those beautiful green eyes and black hair paired with smokey eyes, pink rose eye shadow, and bright lipstick are a dazzling combination.
"I'm not a 'sexy' 'beautiful' woman. It takes a lot of work to make me look like a girl."

Megan Fox
This celebrity doesn't seem to be afraid to show her bare face, which is excellent! Her face looks good without makeup though you will see that her eyes appear smaller without makeup.
What do you think about Megan Fox with no makeup? The pictures below reveal the looks of the makeup-free actress.
Pictures of Megan Fox without makeup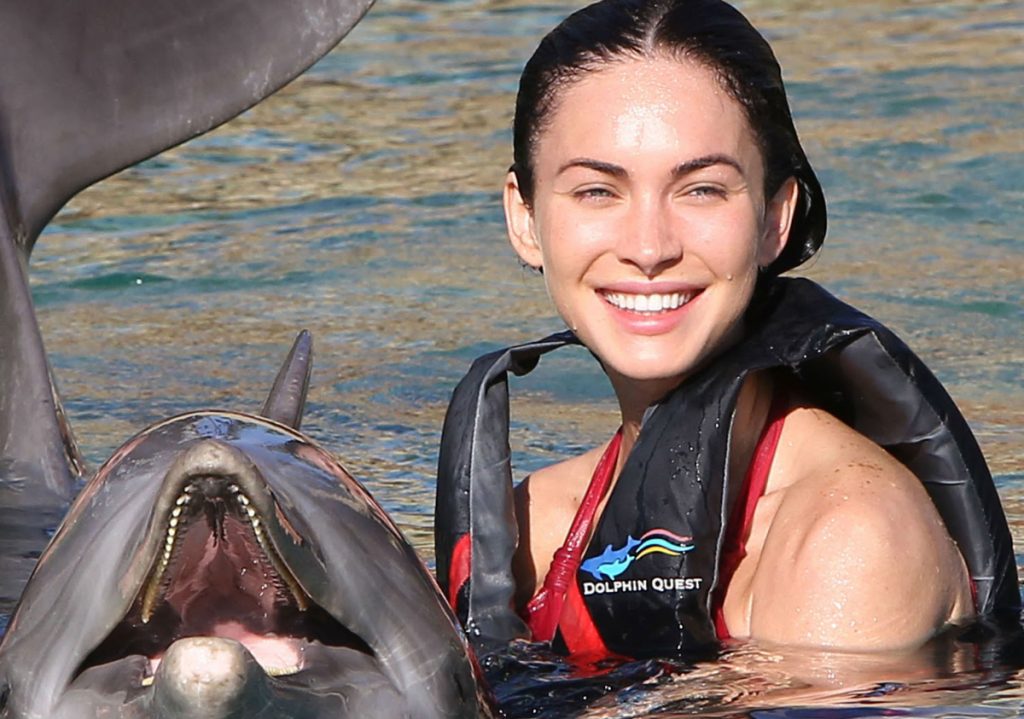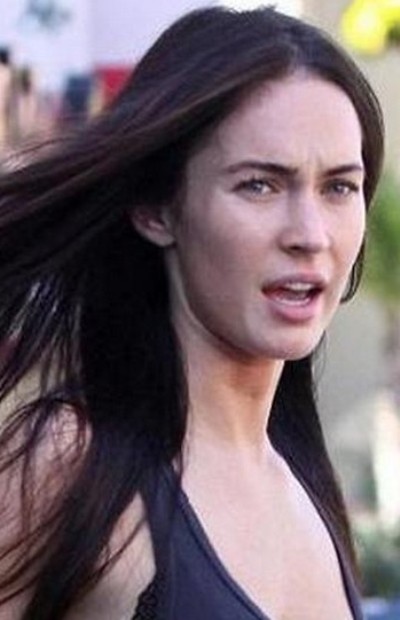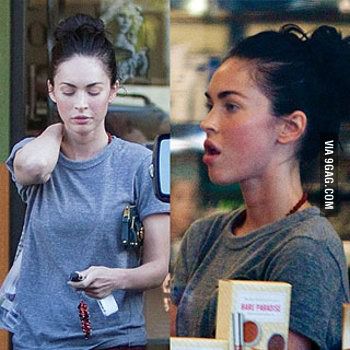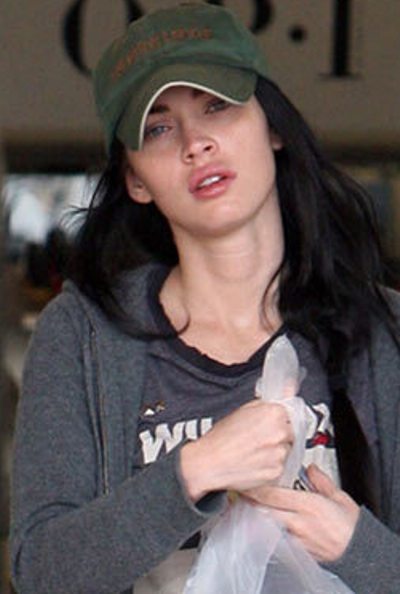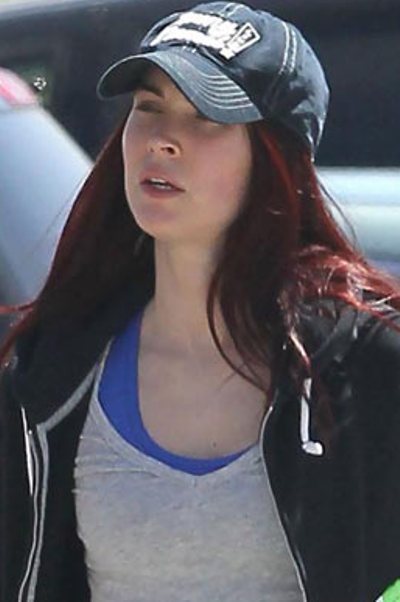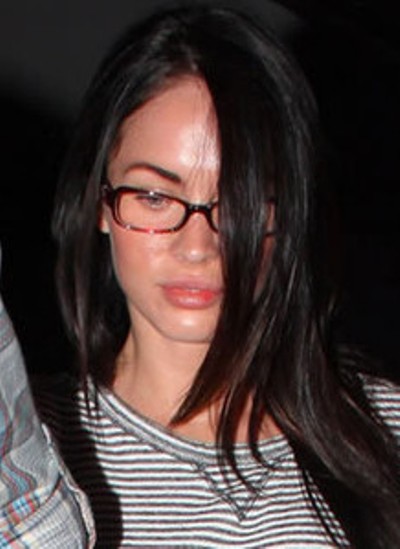 Megan Fox makeup tutorial
YouTuber itslikelymakeup made a Megan Fox makeup tutorial after many said she looked like Megan Fox.