Dita Von Teese, aka the "Queen of Burlesque", is a burlesque dancer, model, costume designer, entrepreneur, singer, and actress.
Naturally, her professions require her to wear makeup to look her best. Behind her polished look consisting of pale skin, black hair, and red lips is a normal makeup-free human being. So how does Dita Von Teese look without makeup?
"I love glamour and artificial beauty. I love the idea of artifice and dressing up and makeup and hair."

Dita Von Teese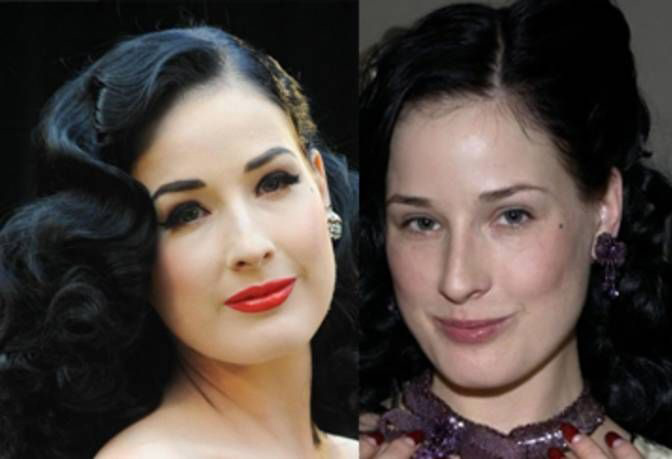 As we can tell by the comparison picture above, her bare face reveals a true goddess. Dita Von Teese without makeup still looks great! No need for foundation or eye makeup.
Her beautiful porcelain skin is not only the result of applying makeup, but her skin complexion is even also without makeup, and let's not talk about those defined and beautiful cheekbones!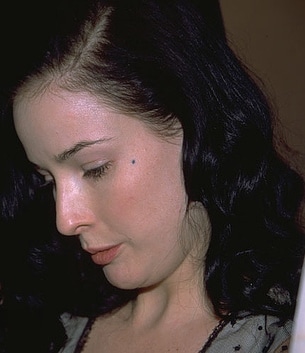 Although she lacks glamour in the photo above, her skin is clear, and her high cheekbones are prominent without any blusher to contour. Her dark hair and pale skin complement each other.
"Heels and red lipstick will put the fear of God into people."

Dita Von Teese (on what she's learned being a burlesque star)