Nicole Kidman Without Makeup
Who hasn't heard of beautiful Nicole Kidman? She is an accomplished American-Australian actress who has received 5 Golden Globe Awards.
The actress has beautiful porcelain skin, which she often compliments with red lipstick and some eyeliner. A striking combination when paired with her blonde curls.
"You don't have to be naked to be sexy."

Nicole Kidman
No Makeup Pictures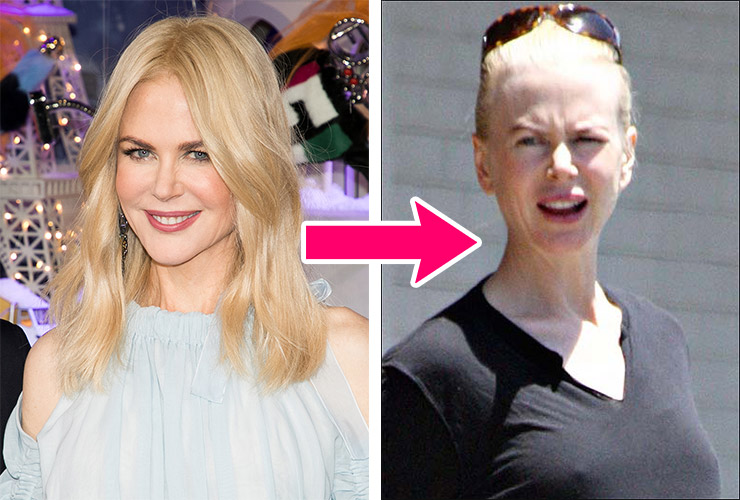 There is no denying the power of makeup; the difference is noticeable. Kidman looks like a Hollywood goddess to the left in the above picture, but as an average Jane to the right, beautiful in a more au natural way (though looking a bit puzzled).
Though no spring chicken anymore, Kidman still manages to look stunning through the magic of makeup.
Peyton List No Makeup
Short Bio
Peyton List is a beautiful, blonde American model and actress born April 6, 1998, in Florida, United States.
Her career started early, and her stunning looks were evident at an early age. Peyton started her career early as a child model, mainly working for companies and tween magazines. In 2008 she made her debut as an actress in the film 27 Dresses.
The actress has an impressive 17.6 million followers on her Instagram account.
Beautiful Pictures of Peyton List Without Makeup
Check out these fantastic pictures of Peyton Roi List without makeup that highlights her natural beauty.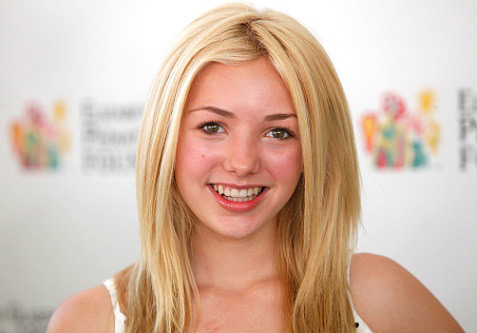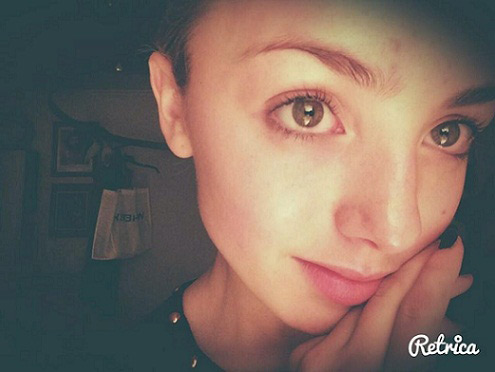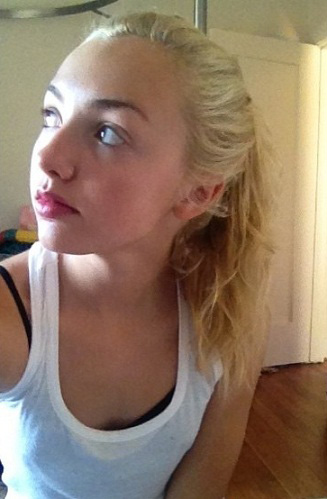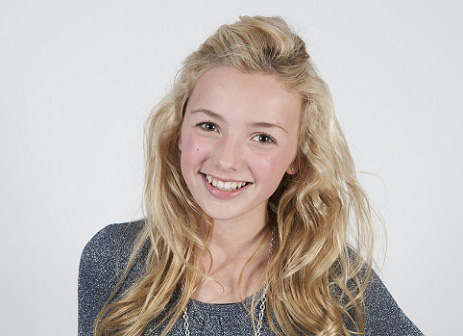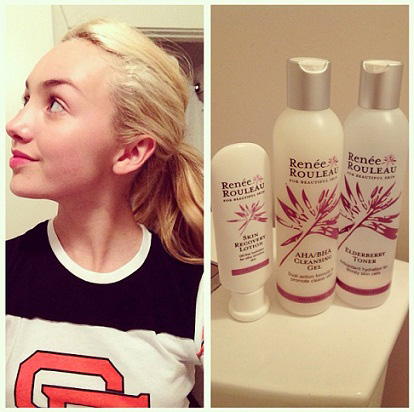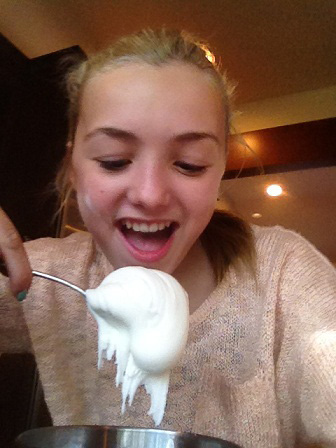 Makeup Quotes by Peyton List
Even if Peyton proudly shows off her makeup-free face, she still loves to compliment her good looks with makeup. She seems to have a healthy relationship with her appearance and cosmetics. Here are some quotes that show what we mean:
"My everyday look is just very natural, but I still like wearing a little bit of makeup."

Peyton List
"I like to wear earrings, but I always have to wear lip gloss or something on my lips!"

Peyton List
"It takes me so long to take care of my skin at night! My friends will call me, and I'll be like, 'I'm washing my face.' They'll ask me 30 minutes later what I'm doing and I'm like, 'I'm still washing my face!' I use makeup wipes every night – I always like to try different ones, but I really like Aveeno's."

Peyton List
"I'll do BB cream or a moisturizing foundation from Laura Mercier. I like golds or coppers on my eyes and a little highlight on my cheeks."

Peyton List
Nikita Dragun Without Makeup
Nikita Dragun is an American YouTuber, model, and make-up artist. She was born in Belgium and attended high school in Virginia.
She is of Vietnamese and Mexican descent and came out as a trans woman when she reached college.
The Mother of Draguns seldom shows off her bare face, but in this picture, she flaunts it and her natural hair. STUNNING!
"Whenever I need that extra confidence booster, whenever I want to feel that extra chic-edgy, I grab red lipstick."

Nikita Dragun
Tana Mongeau Without Makeup
Bio – who are Tana Mongeau?
Tana Marie Mongeau was born June 24, 1998, and is an American internet personality, model, and musician. Many know her for her "storytime" videos and her other comedy videos.
"Life is like a bowl of lemons."

Tana Mongeau
Mongeau attracted a lot of attention in 2019 following her shotgun wedding with famous YouTuber Jake Paul. The so-called marriage didn't last very long and was my many criticized for being a PR stunt. Their marriage was never legally binding.
How does Tana Mongeau look without makeup?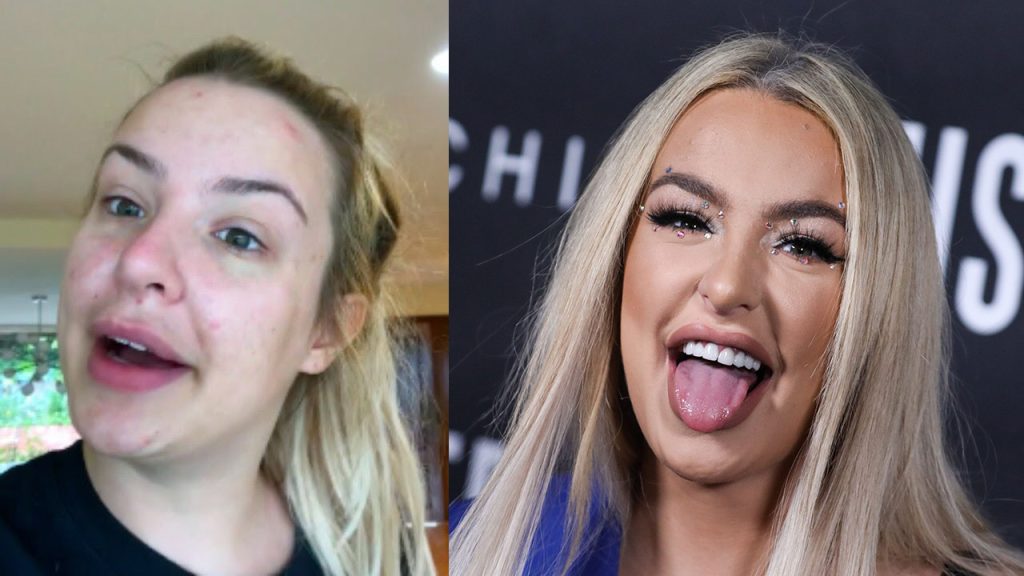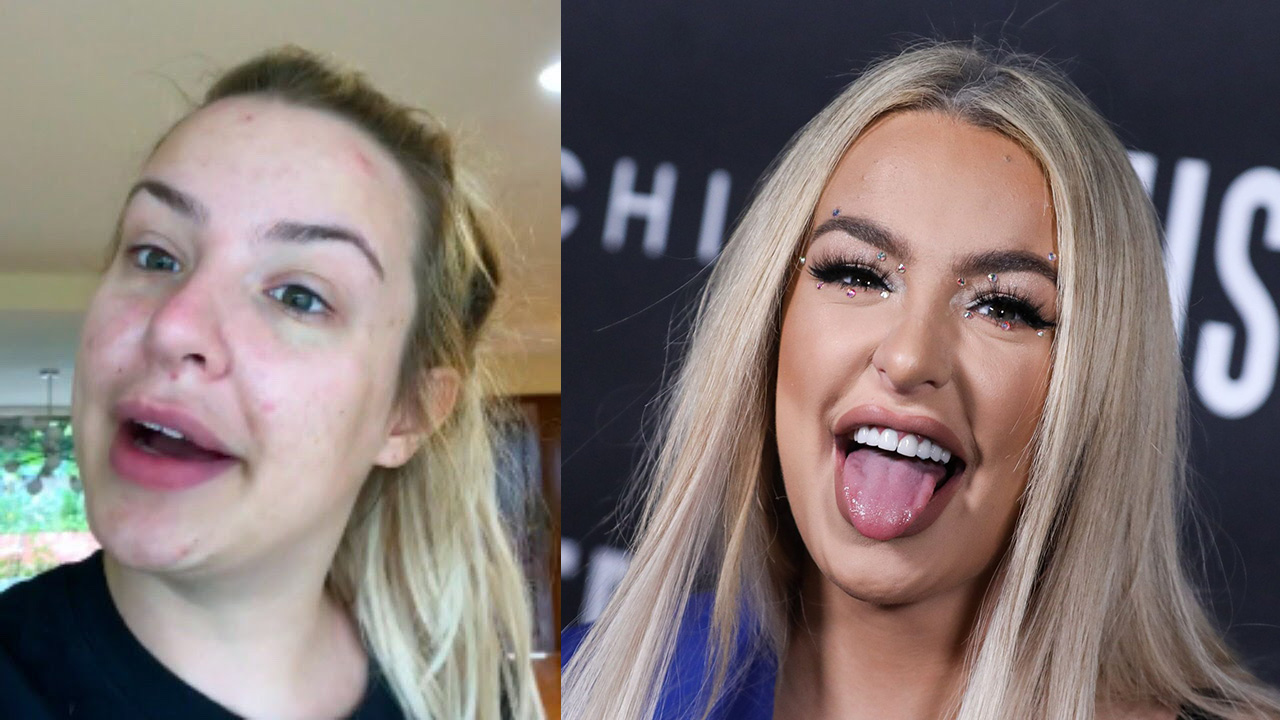 When viewing Mongeau's bare face, we can see her natural beauty, but also her pimples and blemishes.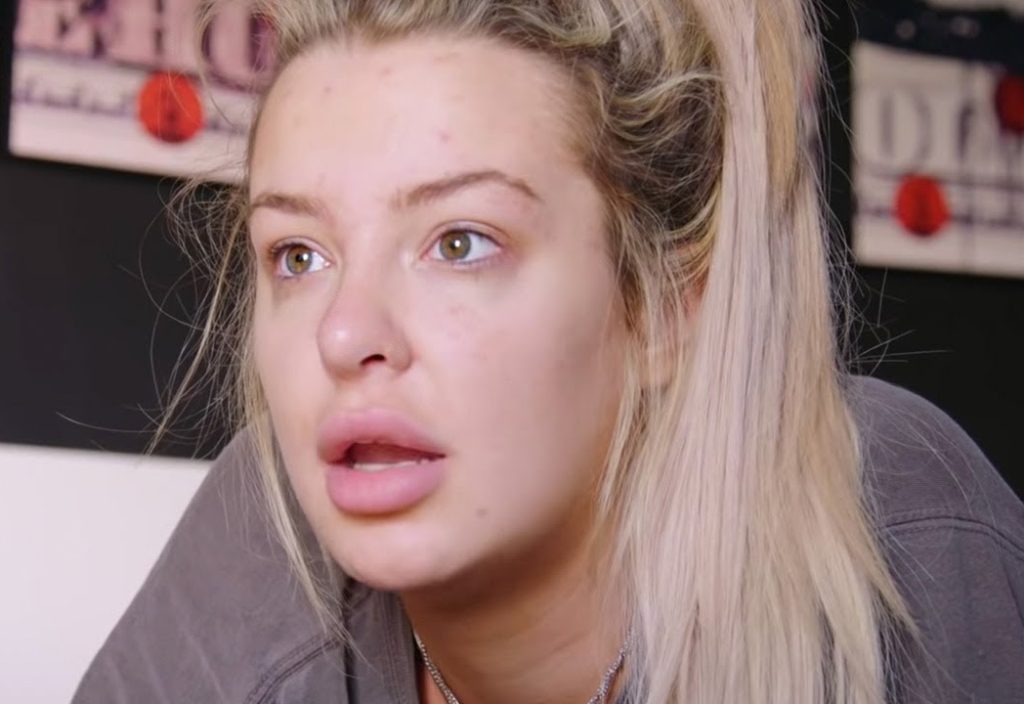 Like everyone else, Mongeau's complex and skin clearness seems to vary from occasion to occasion. In the below picture, she looks terrific; she must have a fantastic skincare routine.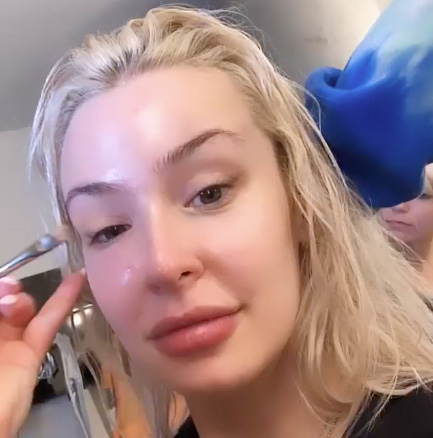 Mongeau shared several behind-the-scenes videos on her Instagram Story from the upcoming season of Tana Turns 21.
The social media star shared one makeup-free clip of herself, which she captioned "Before." Then she put on her makeup and shared the "After."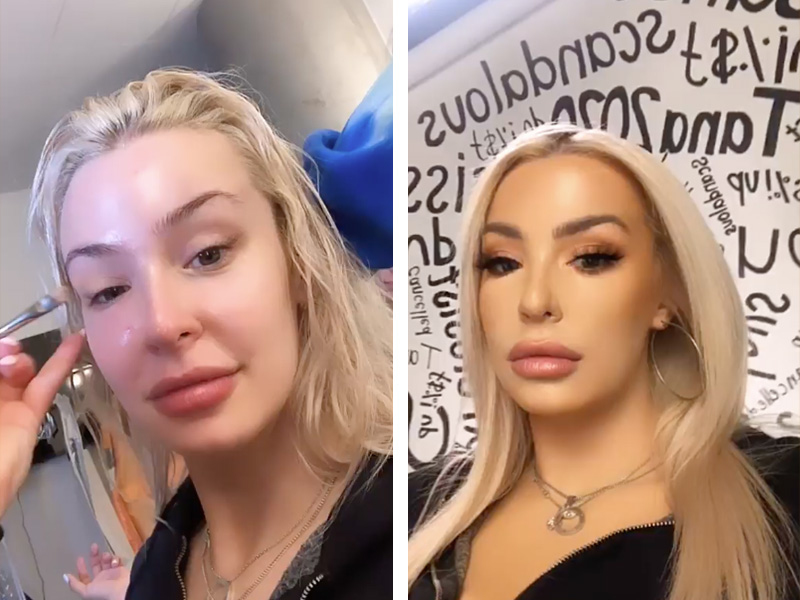 Tana Mongeau and Jeffree Star
Back in April 2018, Mongeau and Jeffree Star, the cosmetics guru, collaborated on a youtube video.
Here is the before and after: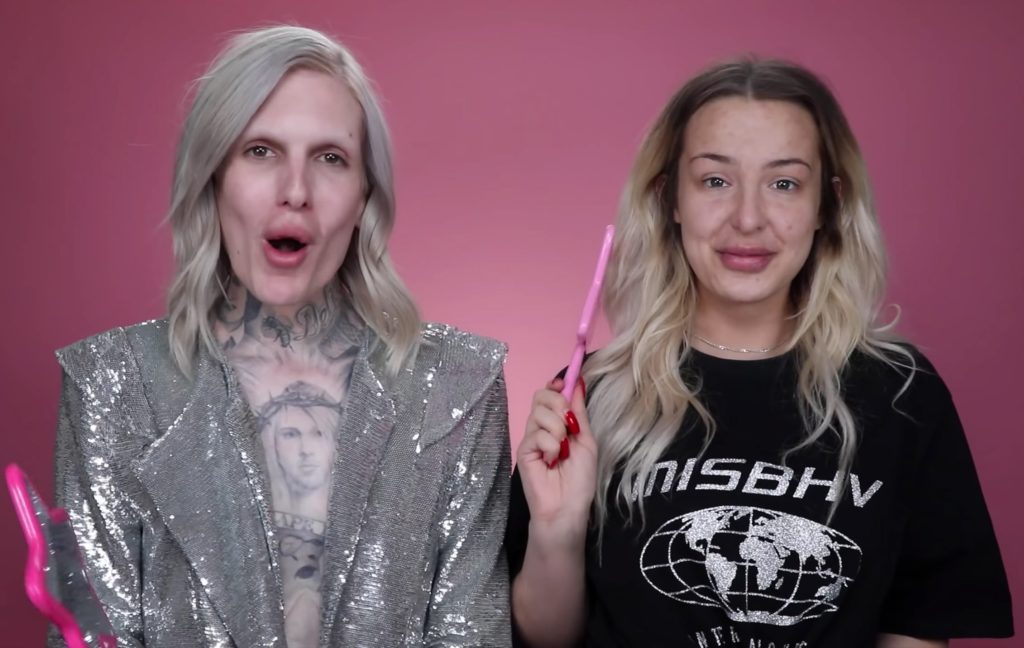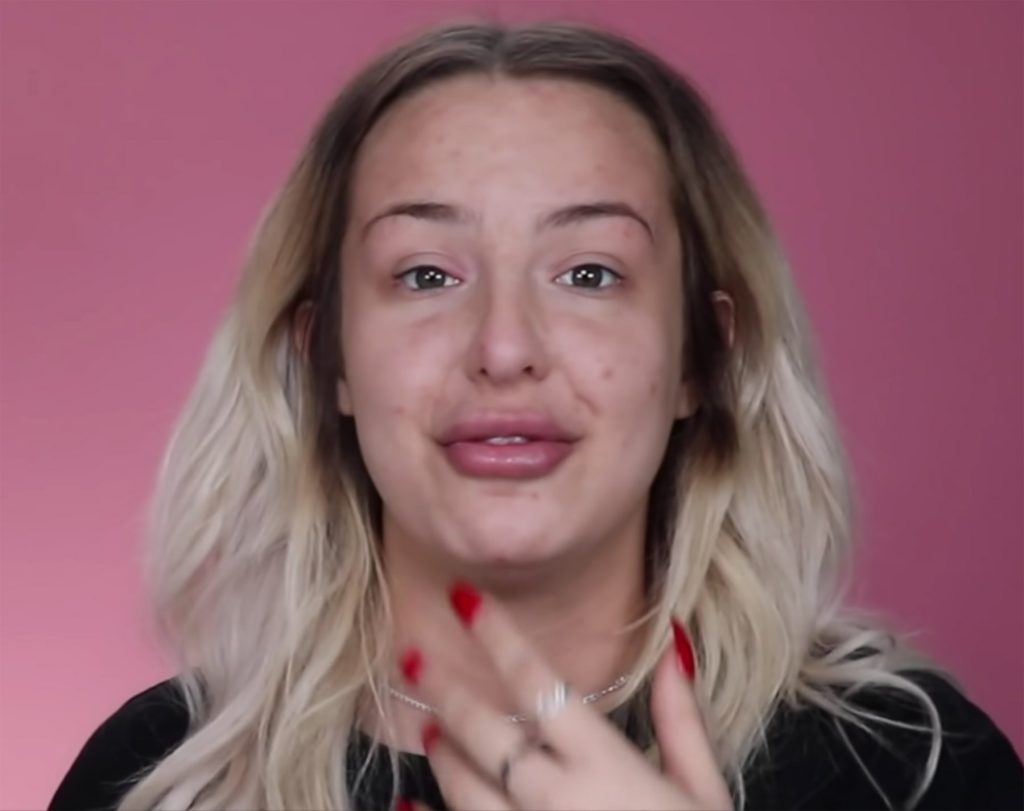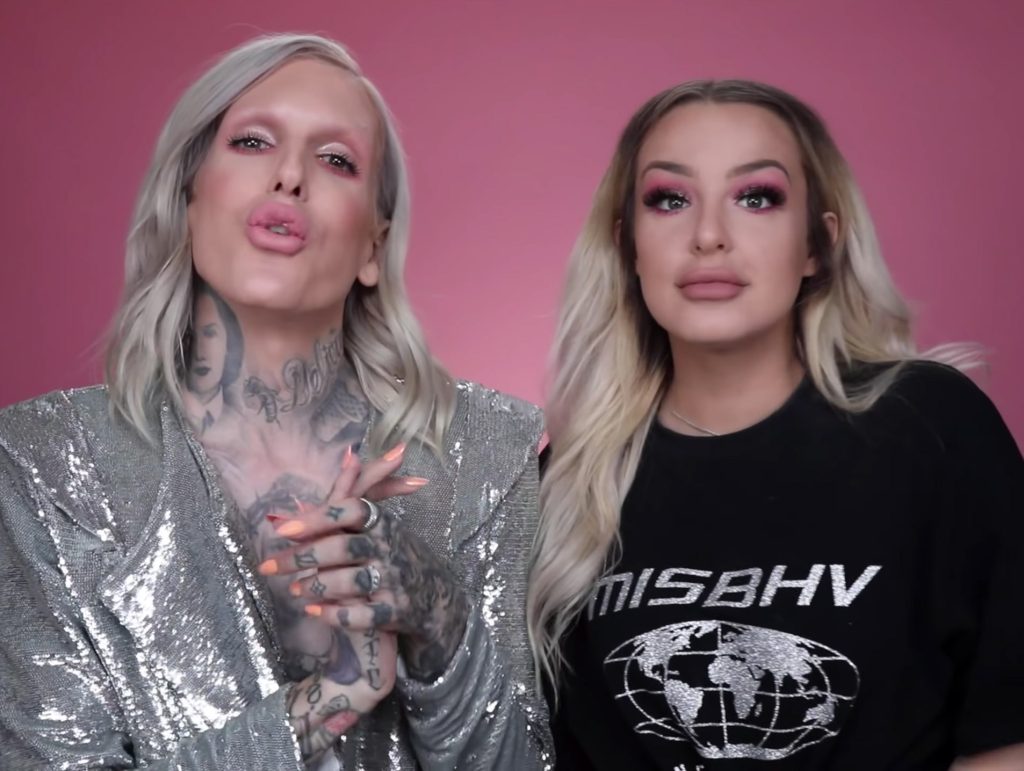 Gabi DeMartino Without Makeup
Gabi DeMartino, also known as Gabriella DeMartino, is an American YouTuber who is known for her fashion, lifestyle, and beauty videos – in which she always looks stunning.
Her YouTube career took off when Gabi, together with her twin sister Niki, started the YouTube channel, Niki and Gabi. As of today, this channel has over 9 million followers. But Gabi also has her own Youtube channel, Fancy Vlogs By Gab, with over 3 million followers.
Gabi's fame increased, even more, when it got an enormous boost when she appeared in Ariana Grande's music video "Thank U, Next," where she looks stunning.
1. With and without makeup
Which words first cross your mind after looking at the with and without makeup pictures of Gabi DeMartino? For many women, makeup is their best friend, even on regular days. However, some women look gorgeous with a bare face, and Gabi DeMartino is one of the typical examples.
Gabi DeMartino looks pretty thanks to cosmetics products, but without makeup, she feels younger and more energetic. In the picture on the left, Gabi tied her hair high, and her curly hair helped emphasize her pretty face. Even though her bare face has some acne, Gabi still looks dazzling without makeup.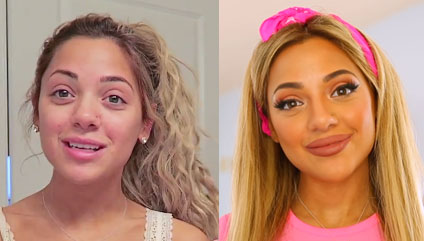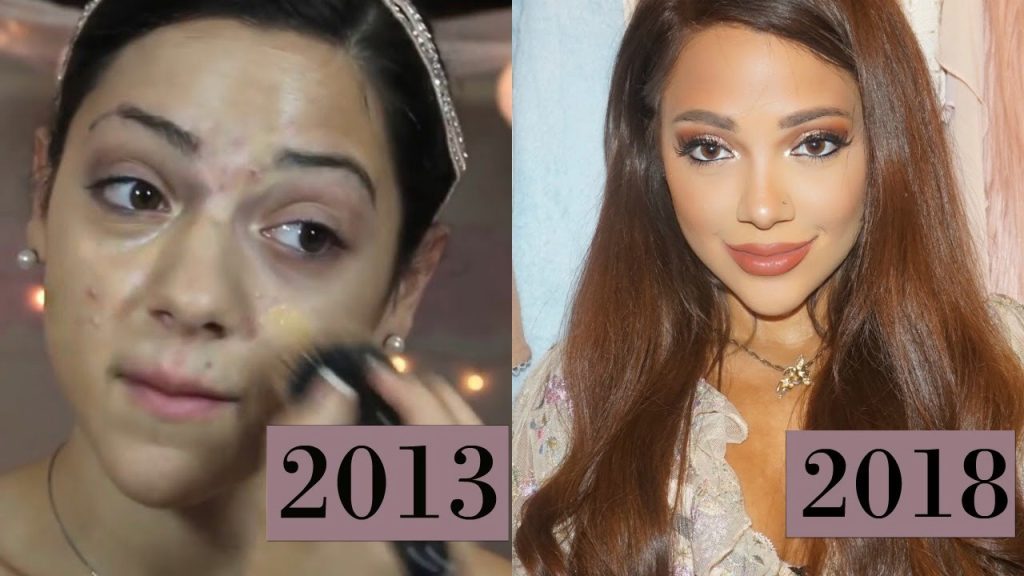 2. Clean and healthy skin
When it comes to makeup, clear skin is the best foundation. Gabi DeMartino has a beautiful skin complexion, and she knows how to take good care of her herself.
In the below picture, she has washed off her makeup and is wearing a basic outfit, but she still looks striking and comfortable with her natural skin.
Having clean skin helps to Gabi boost her self-confidence when pulling off the no-makeup look. Gabi DeMartino is gorgeous even without makeup.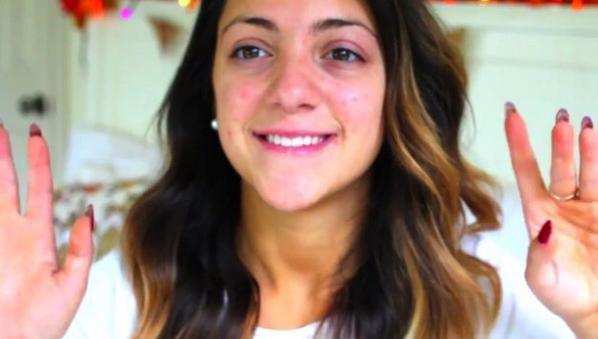 Looking fresh
With or without makeup, Gabi DeMartino looks stunning. With almost no makeup, Gabi is showing off her beautiful face and flawless skin. Her natural appearance is gorgeous. If there is someone who can pull off the no-makeup selfie, it's Gabi DeMartino.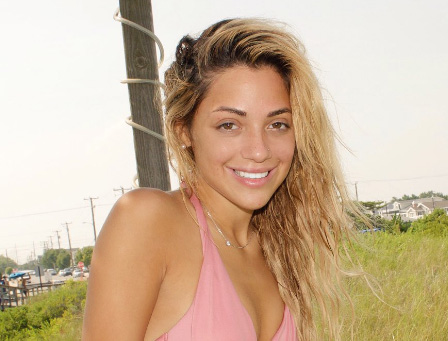 Amber Rose Without Makeup
Amber Levonchuck, known professionally as Amber Rose, is an American model and actress.
The model is usually seen with makeup, looking gorgeous. But she is not afraid to casually show off her makeup-free face while being outside in public.
Her confidence is radiant and shines through, with or without makeup.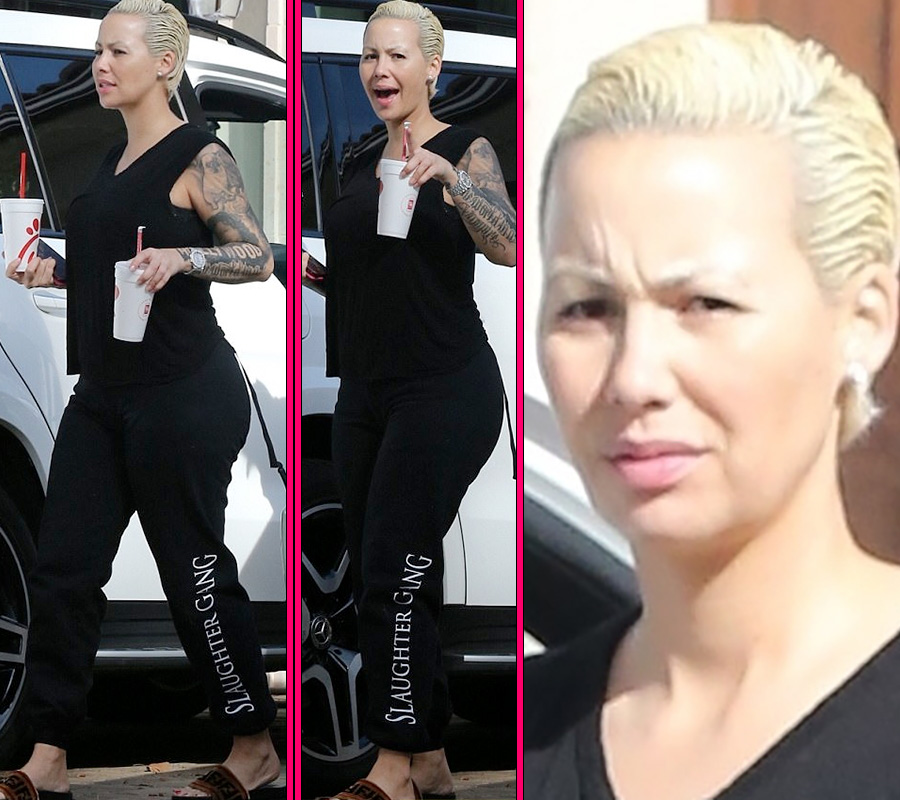 "I wear lashes, of course, a little contour, and a lip. And usually I wear shades, so that helps with not doing my makeup. I can put on a cute little face real quick."

Amber Rose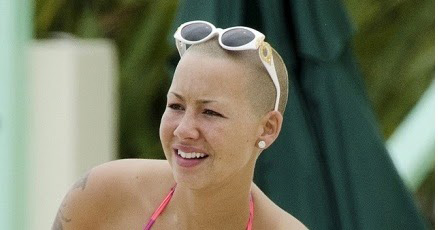 "I really don't wear a lot of makeup, but my makeup artist Priscilla Ono has taught me the basics."

Amber Rose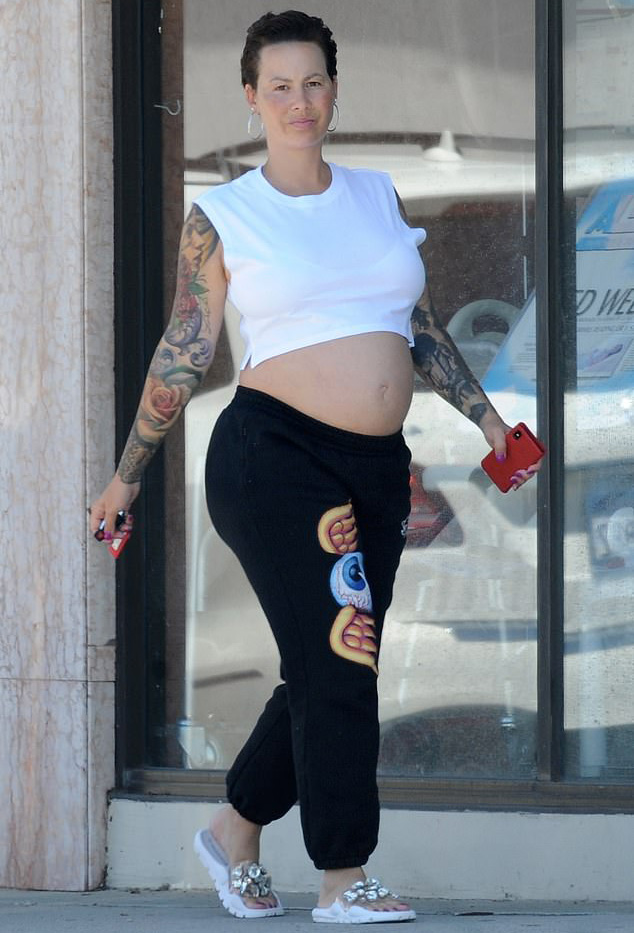 "When I turned 30, I just started getting pimples out of nowhere. I do sometimes break out on my chin. So I just use a little RCMA Foundation to cover up a blemish and that's it. I don't do a full face of makeup."

Amber Rose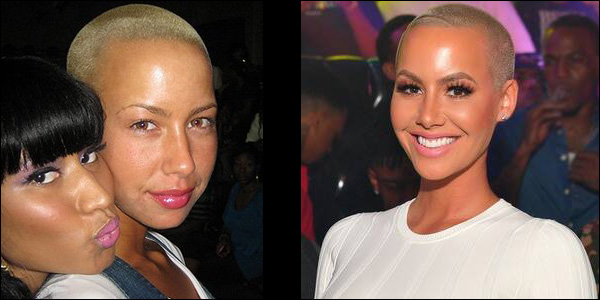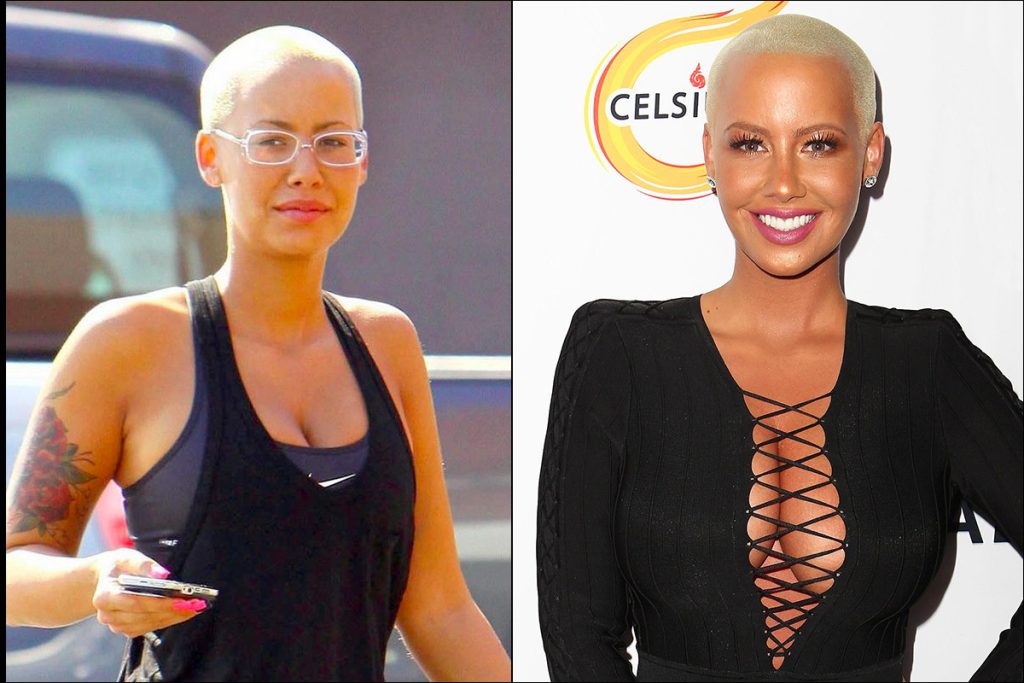 Alia Bhatt Without Makeup
Let us talk about Alia Bhatt without makeup. But first a short presentation.
Alia Bhatt is a famous singer and actress. She works first and foremost in Hindi films. The Bhatt family has other famous members such as her father Mahesh Bhatt who is a filmmaker and her mother Soni Razdan who is an actress.
Alia Bhatt without makeup is quite a pleasant sight. Indeed she looks absolutely stunning when she decides to go makeup-free. She often displays her natural look, and there are quite many photos of her when she has no makeup on her face. Below is a selection. Enjoy!
Priyanka Chopra Without Makeup
Priyanka Chopra is one of the most well paid and talked about celebrities of Bollywood.
Her husband, Nick Jonas, hit the jackpot when he won the heart of this beautiful actress.
We already know Chopra looks stunning with makeup, but how does the actress look without makeup? As it turns out she looks gorgeous!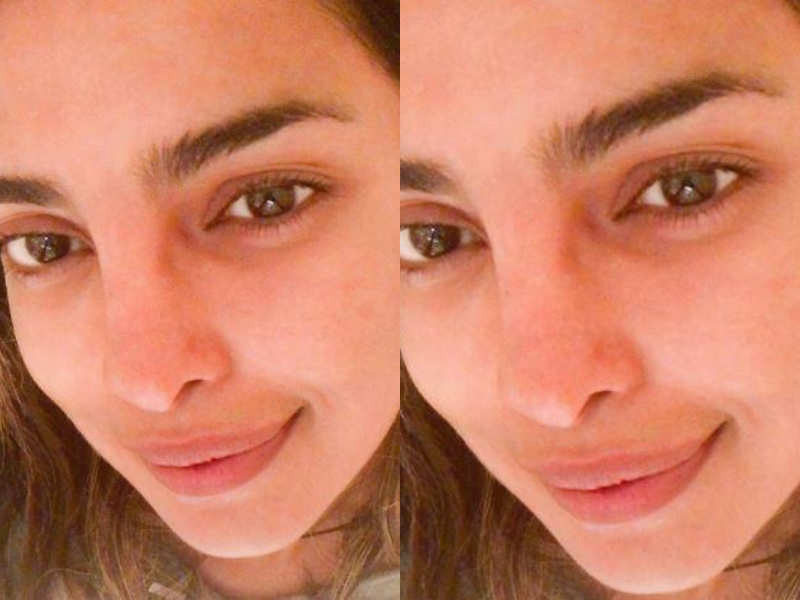 Priyanka Chopra shared the above no-makeup selfie of herself on Instagram. The actress looks simply stunning in the picture.
She captioned the picture as "A winner was once a dreamer who never gave up… which one are you.. #midnightmusings #nomakeupkindaday".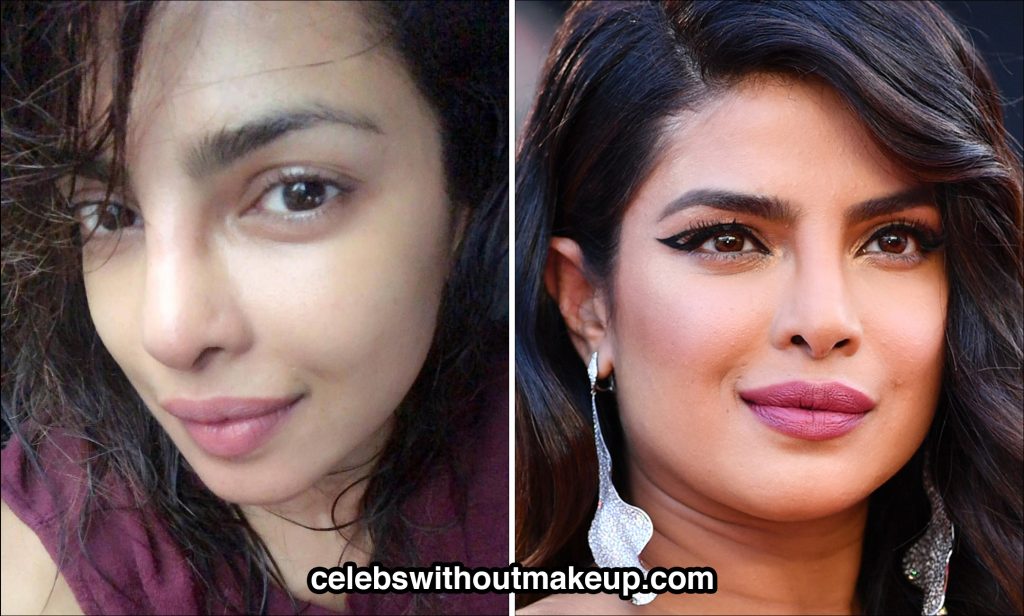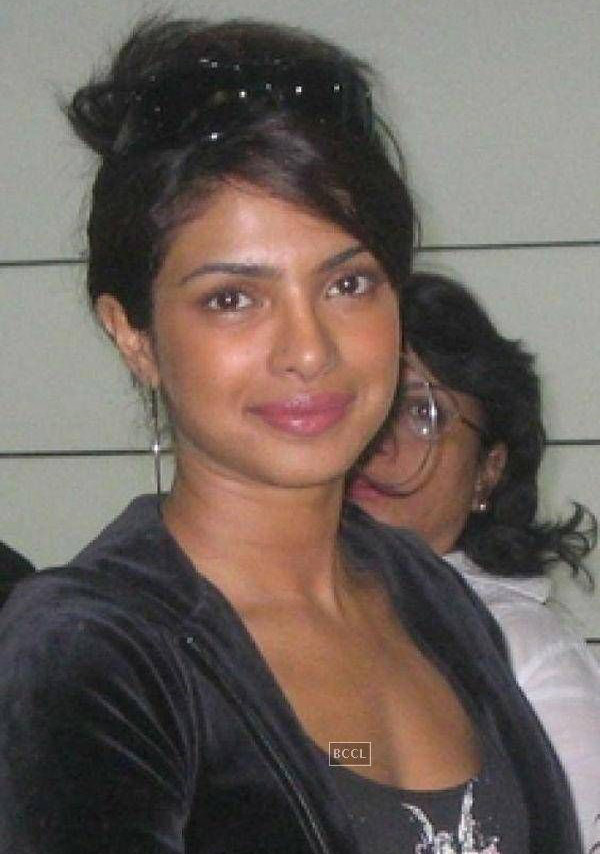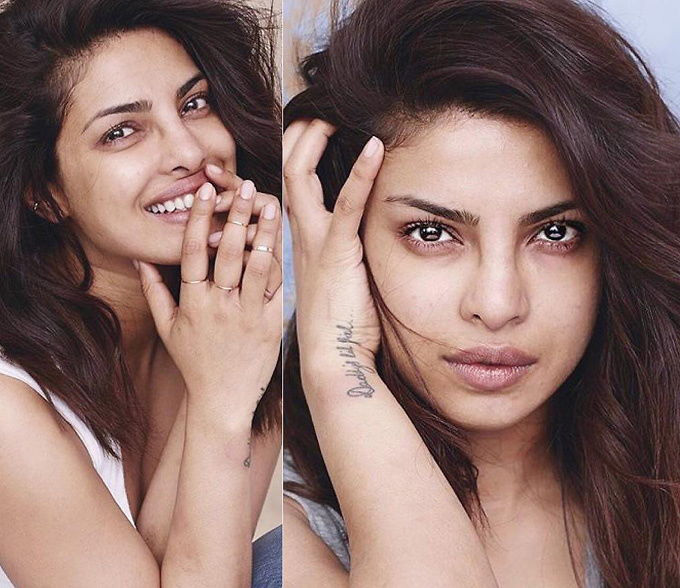 When viewing these pics of Priyanka Chopra without makeup, it gets evident that she is in no real need of makeup.
Some wear makeup as a mask to hide their hideous faces, but Chopra merely uses it to enhance her already beaming beauty.
Pokimane Without Makeup
Pokimane, also known as Imane Anys, is a Moroccan Canadian YouTuber and Twitch streamer.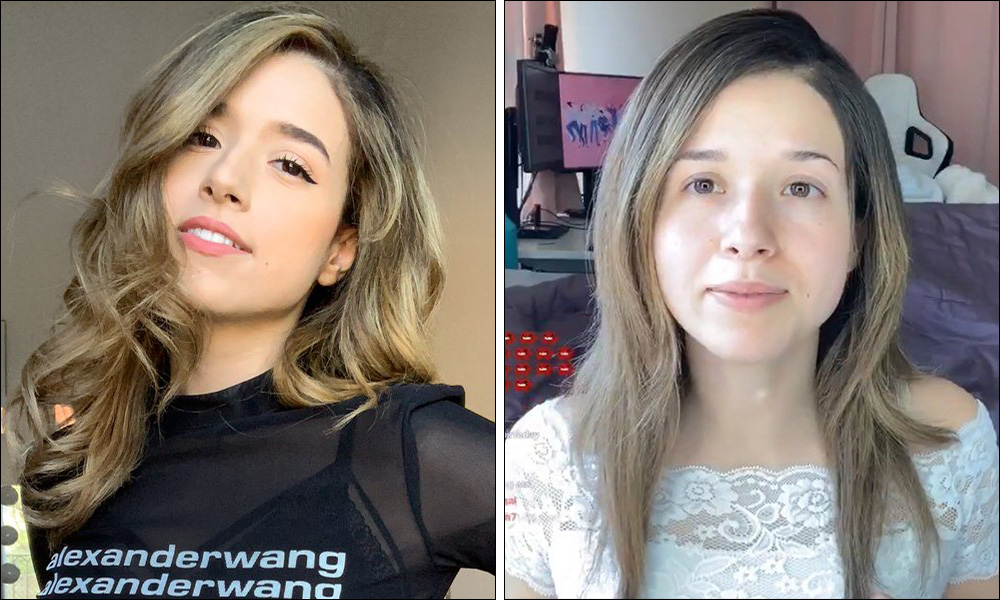 In 2018 she appeared without makeup on her Twitch stream, which got a massive response from fans.
The Twitch streamer, in turn, responded with:
"I know not having makeup on is unusual, and some people might meme me for it, or say whatever," she said. "But I think it's good to not always just be promoting 'I look like this naturally.' Because girls just don't. When you have makeup on, you look like you have makeup on."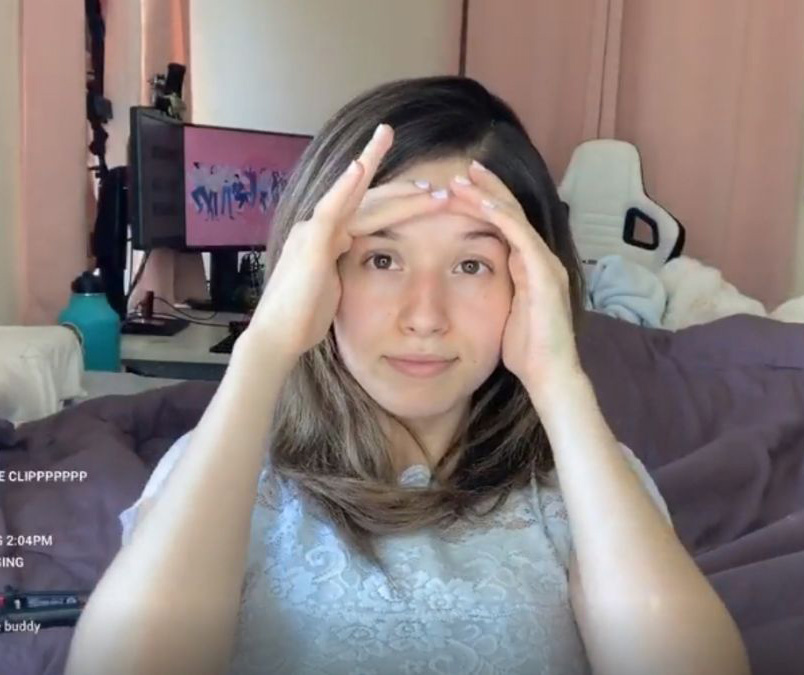 People were fast to comment about the Twitch streamer's makeup-free appearance. But Pokimane responded by posting even more pictures of herself without makeup on her Twitter.
She captioned the images with the following text:
"To conclude yesterday's drama, here are some no make-up selfies but from regular/cute angles and with natural lighting

no one looks good 24/7, and a lot of different things can affect someone's appearance! We're all only human, so let's be kind to one another"

Pokimane (on Twitter)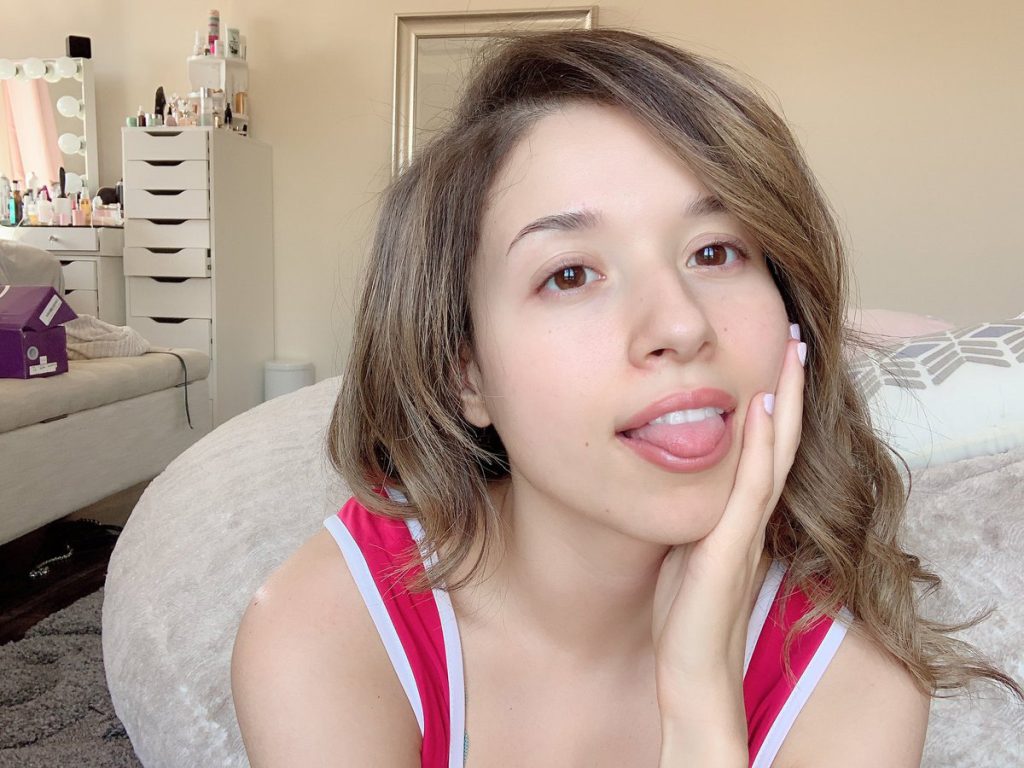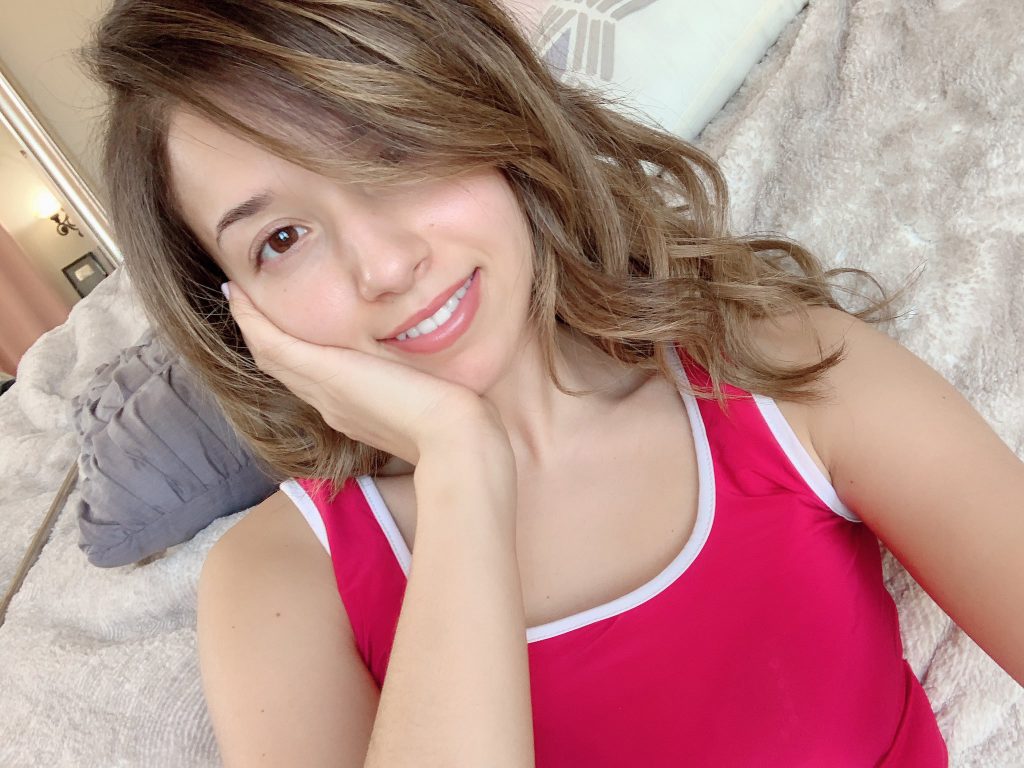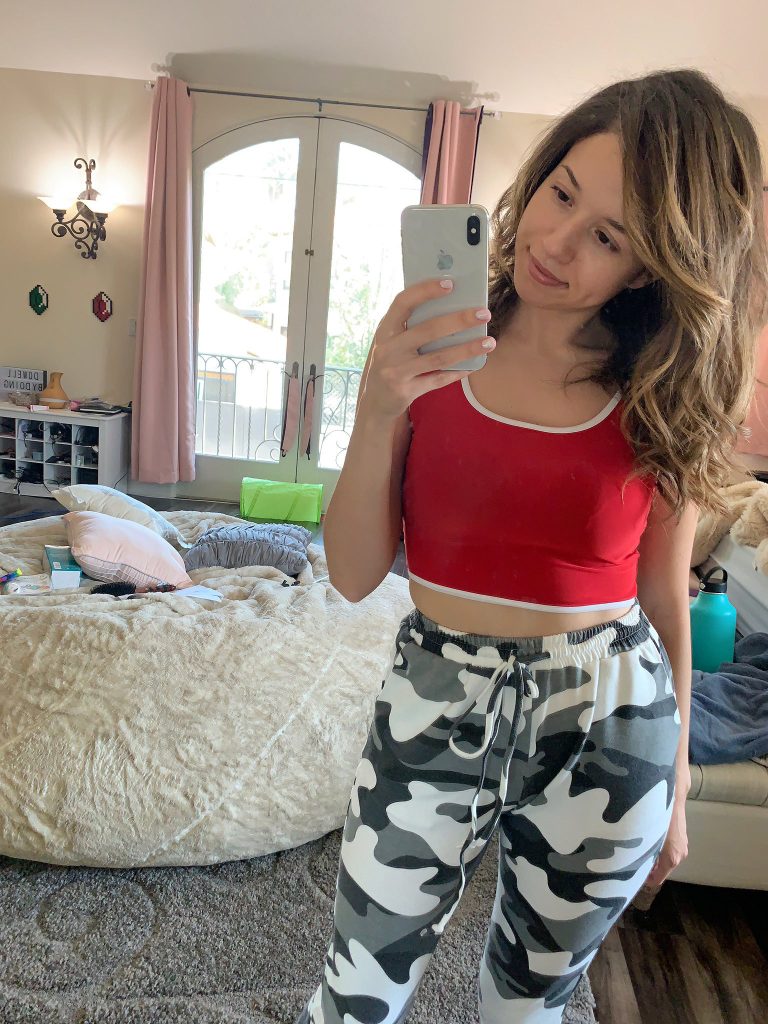 Cardi B Without Makeup
Some look the same without makeup, others completely different. Cardi B has to count to the latter category.
But one thing is for sure; Cardi B doesn't care what people think about her appearance without makeup, as evident by the below quote:
"I feel beautiful without makeup on, but when I do put makeup on, it just gives me this extra pop."

Cardi B
It's inspiring that the rapper and former exotic dancer embraces her inner beauty because she does look very different with no makeup.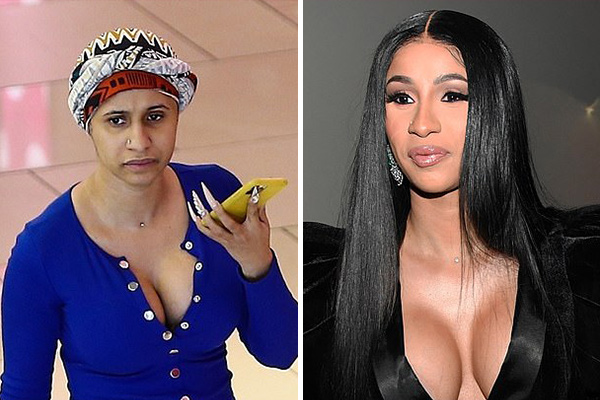 Who would have thought it the same person in the picture above? So different is the appearance of Cardi B when she's not wearing any makeup.
Void of foundation, mascara, eyeliner, and lipstick Cardi B looks like any other visitor to the mall.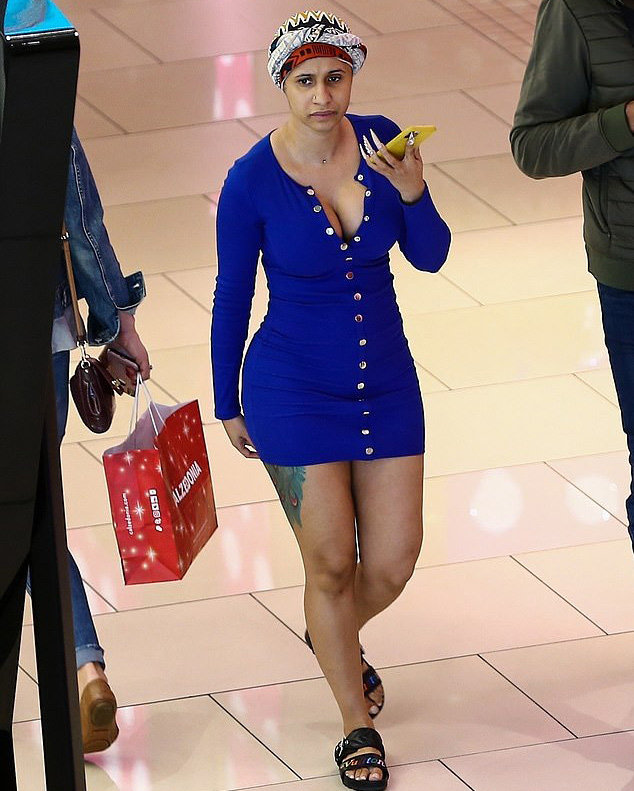 It's hard to be a celebrity when you want privacy, an everyday activity like taking a stroll in the mall requires bodyguards.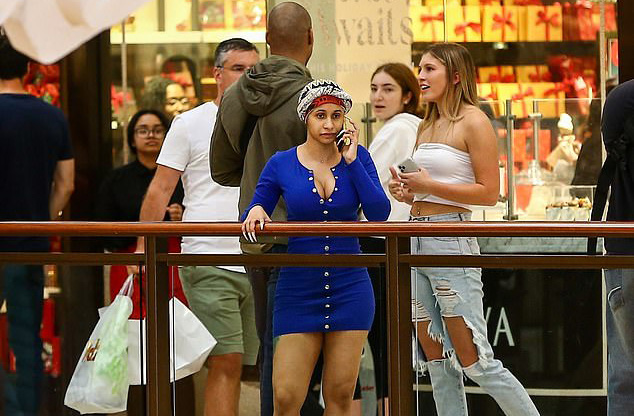 Although Cardi B is without makeup and quite incognito, the fans still recognize her.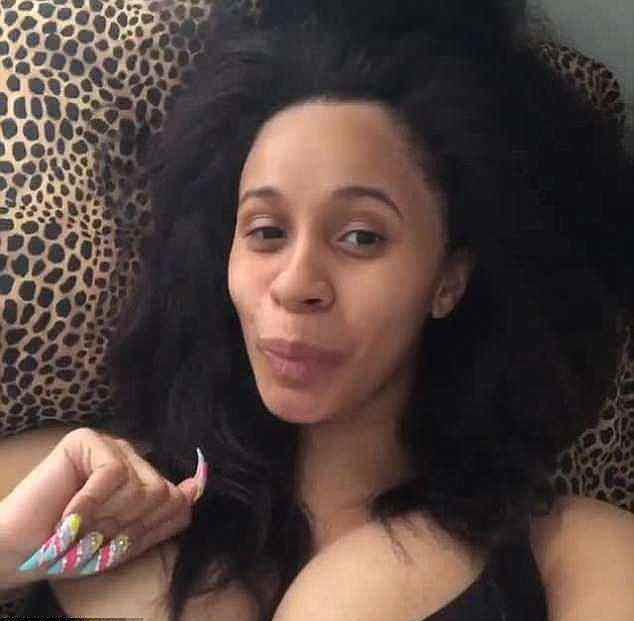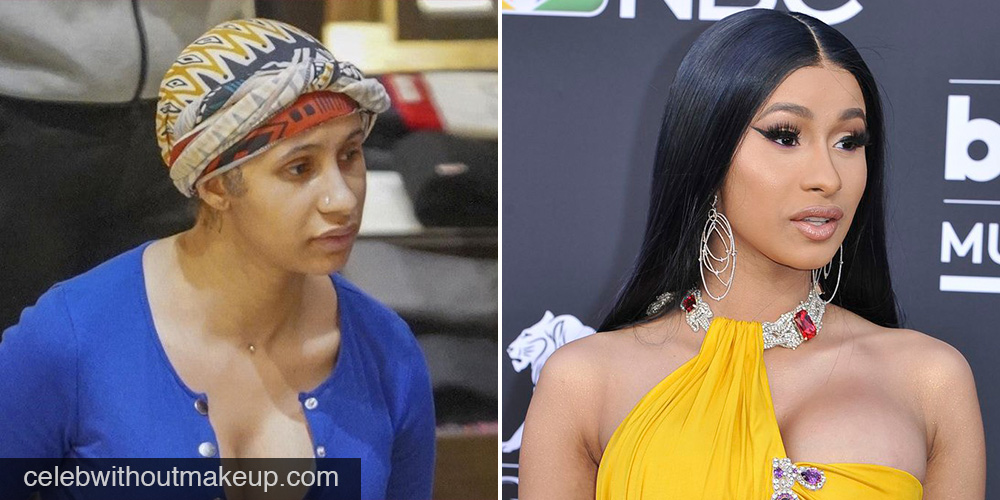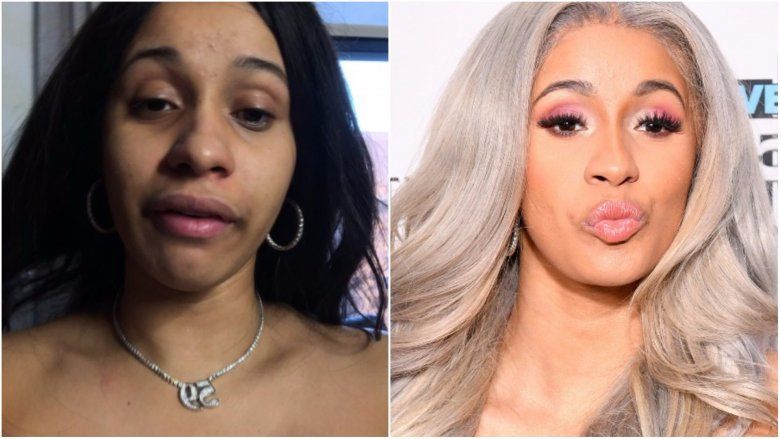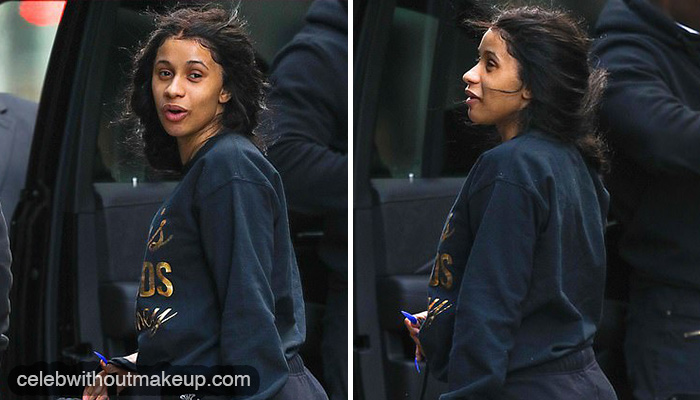 AzzyLand Without Makeup
AzzyLand, also known as Azra Bajrami, is the manifestation of cuteness.
The YouTube star often appears in her videos with lots of foundation and mascara; she makes sure always to look fabulous.
But how does AzzyLand without makeup look? Fortunately for us, she's not afraid of showing her makeup-free face. In a hilarious YouTube video, she lets her boyfriend do her makeup voiceover.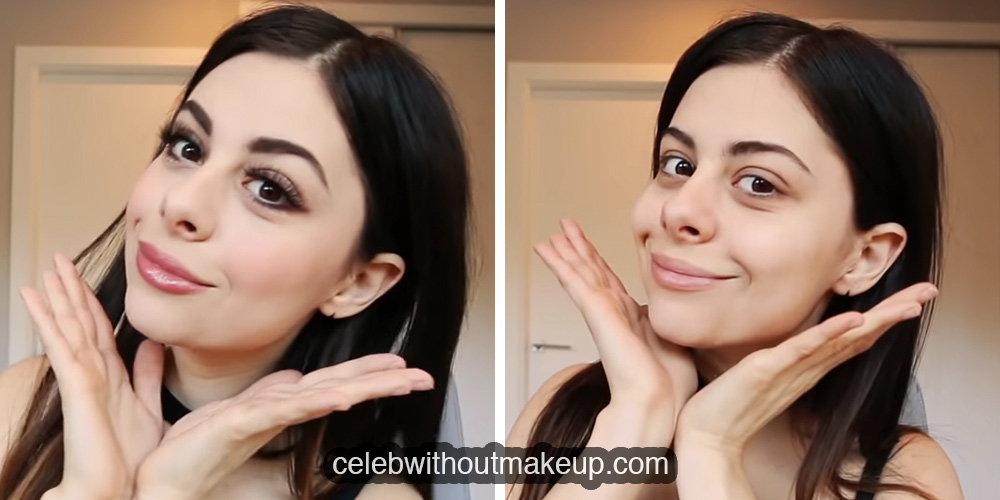 With or without makeup, AzzyLand looks stunning though we can spot one difference. The main difference in appearance is around her eyes, which without foundation, eyeliner, and mascara, looks different.
Other than that, there aren't many differences since the YouTuber has flawless skin and is a natural beauty.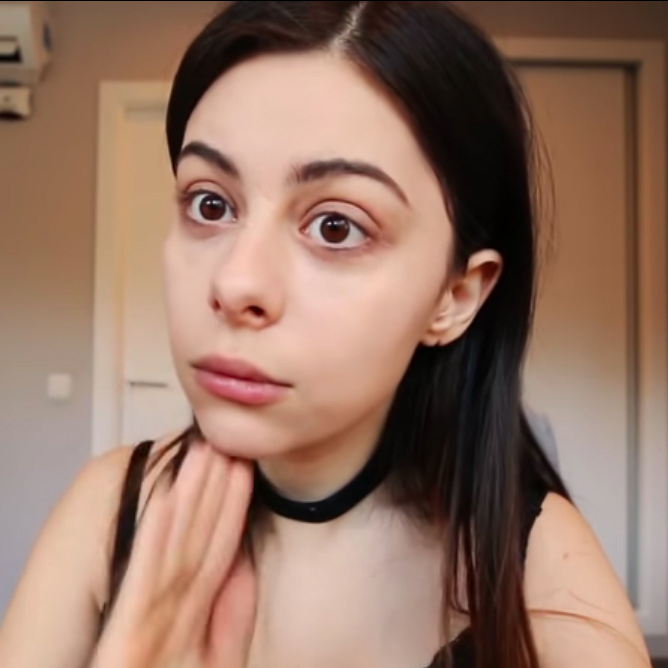 It's easy to see that AzzyLand is comfortable in her skin, anyone that posts a YouTube video and appearing bare-faced in it proves that much.
And it's also easy to understand why; the makeup-free face of AzzyLand looks good, but AzzyLand's beautiful smile and positive vibes make her look even better still.
Amy Adams No Makeup
Amy Lou Adams is an American actress. Known for both her comedic and dramatic performances, and she should be wealthy as she has placed three times in annual rankings of the highest-paid actresses in the world.
Being an accomplished actress, she naturally often put on makeup, but how does Amy Adam's bare face without makeup look?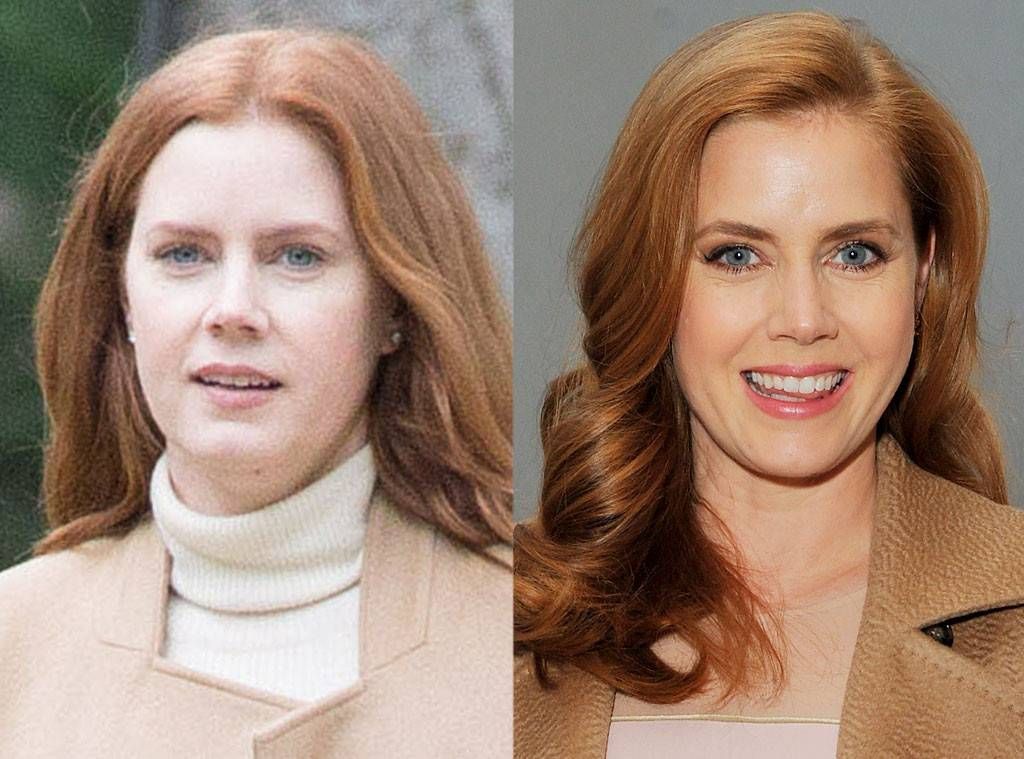 The actress looks great without any makeup, and her pale porcelain skin looks flawless.
"Perfect isn't normal, nor is it interesting. I have no features without makeup. I am pale. I have blond lashes. You could just paint my face – it's like a blank canvas. It can be great for what I do."

Amy Adams
Amy Adams seems to be quite modest regarding her appearance without makeup. But contrary to what the actress herself claims, she looks truly beautiful when appearing makeup-free.
Let's hope the actress is just humble; it would certainly be a tragedy if she didn't realize how gorgeous she is. Let's prove her wrong!